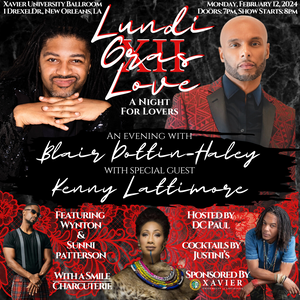 LUNDI GRAS LOVE XII: A Night for Lovers
Get your tickets today for the annual Lundi Gras Love show, featuring Blair Dottin-Haley and New Orleans' finest entertainers, along with special guest, Kenny Lattimore!!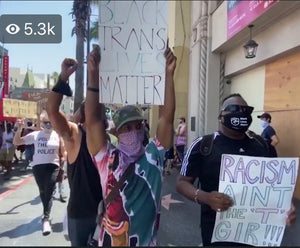 THE NOAH'S ARC REUNION FEATURES #BLAIRISMS
The #BLAIRISMS is excited to have shown up in a few scenes of the NOAH'S ARC 15 YEAR REUNION special. Check out all of the designs from the special, including the all new NOAH'S ARC #SAVAGE edition!
And just in case you missed it...
GIVE BACK WITH THE BLAIRISMS
We support each of these wonderful non-profit organizations by donating a portion of the proceeds from the sale of these items directly to their efforts. Help us give back by getting some of their gear and let's make some real, substantive and significant impacts.
Testimonials
Impeccable customer service and fabulous products. I've bought shirts and hoodies for myself, my son and my best friend and we all love them!

Nichole Jay
Shout out to Blair Dottin-Haley of The Blairisms! I ordered graduation flags from him earlier this month. Every single step of the way from the design process (man was he fast), to making sure approval went through in a timely manner, checking in with me to give me updates on the shipment and the flags themselves! I finally opened them today. My mom and sister saw them and they loved them! We all did!

I share lots of things and Blair was so much a pleasure to work with it was unreal! The flags look amazing (can't show them because of student privacy), but know that they were worth EVERY SINGLE PENNY!

Thank you, Blair (and Bae). Y'all are going to put an extra big smile on the faces of our families next week during our drive thru graduation! I appreciate you so much for an easy process from beginning to end!

Sebrena Robinson
That feeling when you order something and it arrives so quickly that you're pretty sure the package must be for someone else? That feeling when you open the package and it's exactly what you were hoping for? That feeling when exactly what you were hoping for is actually better than you could have expected? That's The Blairisms, working their magic!

Quique Cunningham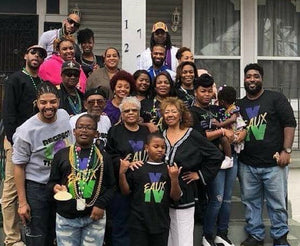 FOR THE FAMILY...FOR THE CULTURE
#BLAIRISMS was founded by Blair and Brandon Dottin-Haley, who wanted to celebrate Black culture. The designs are inspired by New Orleans flare, a reflection on the love of all things Black, and the laughter we all need to keep our spirits light in spite of being in a constant state of resistance. When your voice is tired,
"Say it witchya chest!"
Two African-American, gay men creating apparel that loves Black people and celebrates our culture is unheard of, and these two designers are going to continue disrupting American fashion.
Our messages are meant for everyone because we all need to reflect, and laugh, and inspire and be inspired. So #GETCHUSUM